GROWTH OF PAPER INDUSTRY .Contd.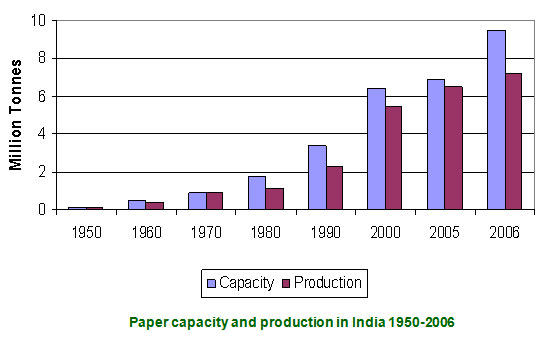 ---
High level of sickness in the industry
Nearly 1. 25million tones of capacity is closed
Reasons for Closed Capacities

Technological obsolescence
Environmental issues
Nearly 194 mills under the purview of the Board of Industrial and Financial Reconstruction (BIFR) and nearly 60 mills (with a capacity of 1,25 million tonnes is closed).
With the implementation of ECF norms expected to involve higher cash outlays, the viability of smaller plants is an area of concern.
---
STRUCTURE OF PAPER INDUSTRY
---
Copyright(C) ECCJ 1996-2007