Obligations of 1st Class
Designated Energy Management Factories
( 7,433 factories as of Aug.2006 )
To implement energy conservation according to the judgment standards
To appoint energy managers
Note;
Industries other than the 5 designated industries are exempt from selecting an energy manager. They must, however, select an energy management officer.
To submit a periodical report (every year)
To design and submit a mid & long term plan for energy conservation (every year)
Note; Participation of a Certified Energy Manager is mandatory.
---
Number of Certified Energy Managers to be registered at a 1st Class Designated Energy Management Factory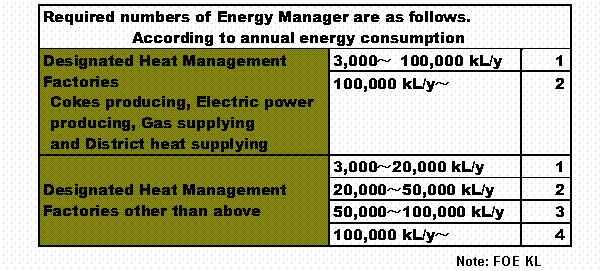 ---
Employment Situation of Energy Managers by Industry (1992)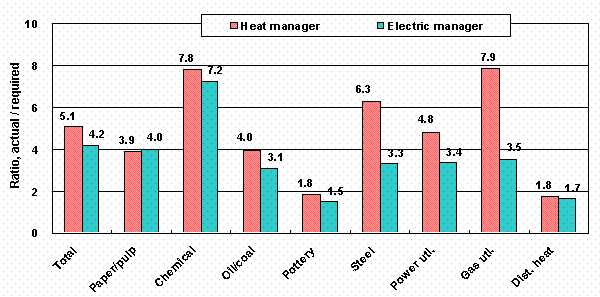 ---
Obligations of 2nd Class
Designated Energy Management Factories
( 5,860 factories as of Aug.2006 )
To implement energy conservation according to the judgment standards
To appoint an energy management officer
To have the officer participate a designated training course on energy conservation (once per 3years)
To submit a periodical report (every year)
---
Copyright(C) ECCJ 1996-2019