ECCJ attended the meeting related the CAREC project handled by the ADB
Under the entrustment of the ADB (Asian Development Bank), the Energy Conservation Center, Japan (ECCJ) attended the energy efficiency & conservation (EE&C) promotion meeting for the CAREC (Central Asia Regional Economic Cooperation) countries at the head office of ADB in Manila, Philippines on January 9 to 12, 2018.
* CAREC (The Central Asia Regional Economic Cooperation): It has 11 member nations; Afghanistan, Azerbaijan, China, Georgia, Kazakhstan, Kyrgyzstan, Mongolia, Pakistan, Tajikistan, Turkmenistan and Uzbekistan. The ADB is the secretariat.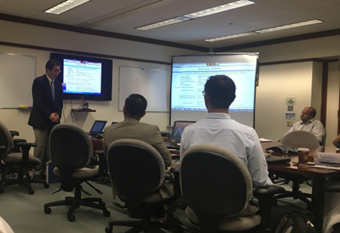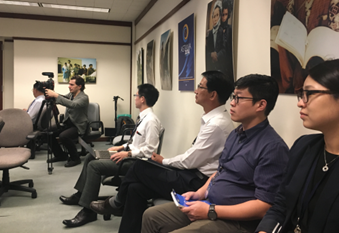 Lecture at ADB (ECCJ)
At the meeting, in order to support ADB to prepare a report on the EE&C promotion of the CAREC countries ("CAREC High Technology Roadmap"), the ECCJ explained the importance of EE&C, EE&C promotion measures, Systematic Development Map for EE&C for the developing countries in the fields of EE&C, Best Available Technologies and facilities applicable to the CAREC countries, Best Practices found in Japan, etc., receiving high reputation from the audience
The ADB requested the ECCJ to become their general partner for the promotion of the EE&C related project in CAREC countries. Draft Memorandum of Agreement is now under ECCJ's consideration.