ECCJ implemented the Energy Conservation support program (First dispatch of experts) for Russia
Under the instruction and financial support of the Ministry of Economy, Trade and Industry (METI), the Energy Conservation Center, Japan (ECCJ) held an LOI signing ceremony and conducted a preparatory audit during the six days between August 7 and 12, 2017 for a program relating to an energy conservation audit at the Kamchatka pedagogical College located in Petropavlovsk City in the Kamchatka region in order to promote energy efficiency in Russian buildings.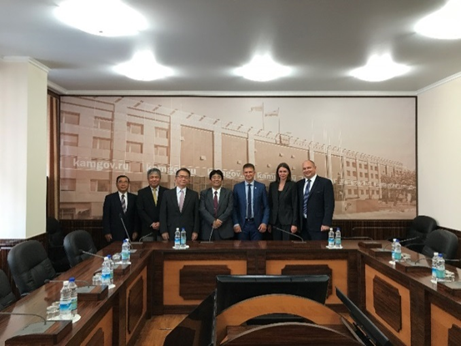 In Russia, building-related energy consumption takes up a large proportion of overall energy consumption. The energy used for heating is particularly large, and energy conservation measures to save this have become a major issue. This energy conservation audit at the Kamchatka pedagogical College located in Petropavlovsk in Kamchatka State is a part of the activities of the Japan-Russia Energy Initiative Council (energy efficiency and renewable energy working group) and is conducted under an agreement between both countries based on a request received from the Ministry of Energy of the Russian Federation.
(1) Signing of an LOI for an energy conservation audit
A Letter of Intent (LOI) was signed with the Russian side defining the range of cooperation in the energy conservation audit this time.
Upon signing of the LOI, the Japanese side was represented by ECCJ while the Russian side was represented by the Kamchatka State Regional Center of Energetics Development and Energy Saving (RCEDES). In addition to the implementation of the energy conservation audit, the LOI also incorporated the holding of a seminar to report the audit results.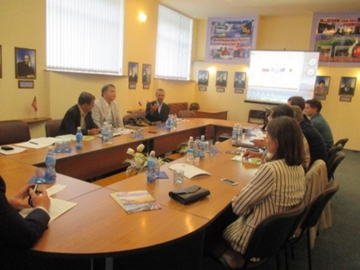 2) Implementation of a preparatory audit
In order to develop the detail audit plan, activities were conducted for the college buildings (Kamchatka pedagogical College) including a specific building structural audit and interviews with the building operators regarding the energy usage situation. In addition, the provision of detailed energy data was requested to the Russian side.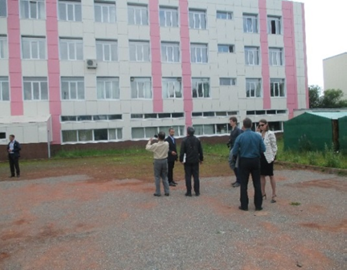 During the detail audit implementation (on January 2018), it is intended to bring in measuring instruments from Japan, quantitatively audit the energy usage situation, and make proposals for improvement based on the results.